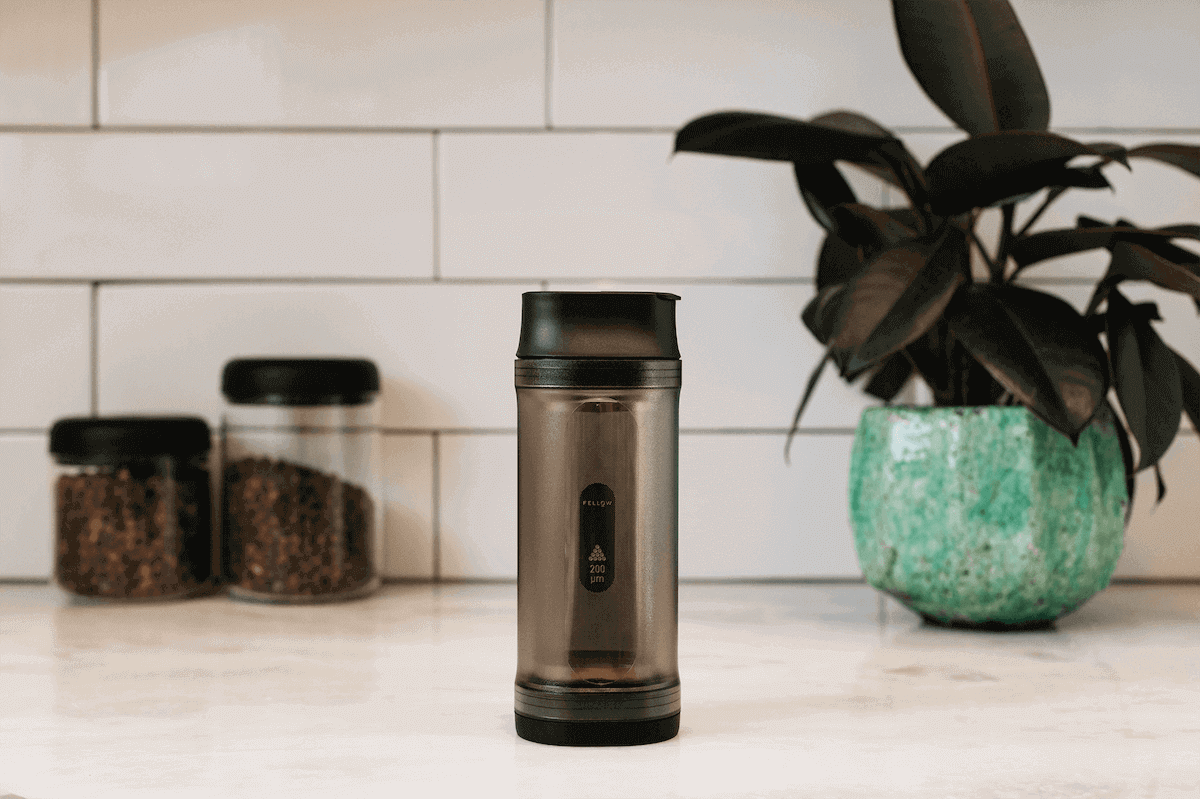 Consistent grinds create a better cup of coffee.
This easy addition to your pour-over or French press routine helps you produce cafe-level cups in your home, every day.
Reliable Results.
A 200-micron filter ensures you can produce a level of consistency formerly seen only in commercial-grade grinders.
Easy to Use.
If you've used a cocktail shaker, you're already familiar with the Shimmy. Simply pour in your ground coffee and shake it up.
Simple Design.
The transparent body allows you to see exactly how much dry coffee you've prepared. Easily disassemble the sieve for quick cleaning.
Grinds Capacity: 80 grams
Filter Size: 200 μm metal filter
Dimensions: 75 mm (L) x 60 mm (W) x 197.7 mm (H)
Materials: Plastic body, lid, and bottom cap, silicone gaskets, and 304 stainless steel filter
Cleaning: Body and filter are top-rack dishwasher safe, lid and bottom cap are hand wash only