---
---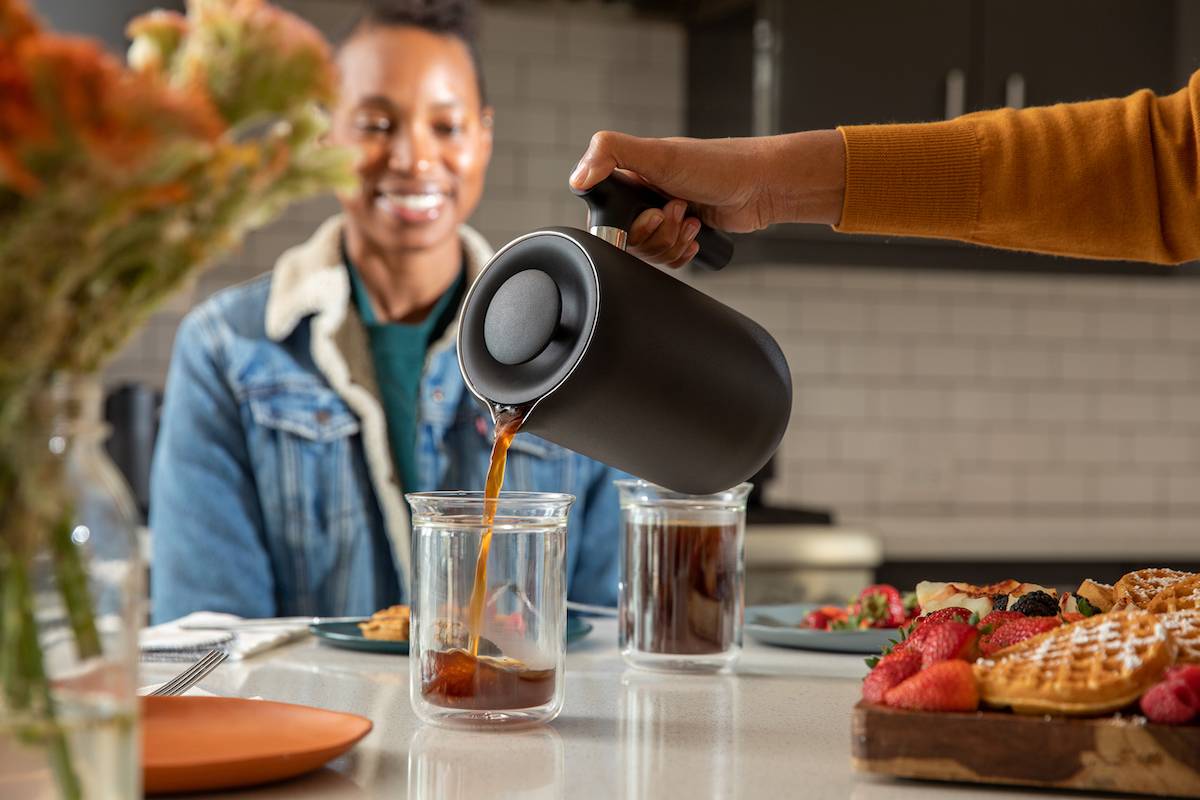 A simple yet thoughtful take on a classic.
The attention to detail is what separates the Clara from other French presses. The unidirectional pour top and comprehensive mesh filter ensure you get a clean cup, every time.
Insulated for Consistency.
The double-wall insulation keeps your coffee at a consistent temperature for a better, repeatable brew process.
Aesthetics and Functionality.
It doesn't just look great—it's also a pleasure to use. Fellow even includes an agitation stick so you can get your brew just right.
Easy Cleaning.
The nonstick interior helps you easily clear out any residual grinds and oils so you can be ready for your next cup of coffee.
Coffee Capacity: 24 oz
Dimensions: 170 mm (L) x 115 mm (W) x 200 mm (H)
Weight: 917 g (with plastic handle), 784.5 g (with walnut handle)
Materials: Stainless steel body and filter, BPA-free plastic lid and handle, Non-stick PTFE-coated interior (PFOA-free), optional walnut wooden press and handle
Cleaning: Only the filter is dishwasher safe