Ratio Ground Coffee
$12.95 Regular price $17.95 Save $5
Ratio Ground coffee is designed to brew delicious coffee, every time. We have expertly roasted, ground, and dosed a lovely single origin coffee from Chiapas, Mexico to work with your Ratio Six or Ratio Eight machine. Each packet includes a one-way valve for freshness so efficiency doesn't compromise taste and quality. 
One packet brews a full batch on the Ratio Eight or Six (8 delicious cups of coffee).
Includes 5 packets. Free shipping is included.
---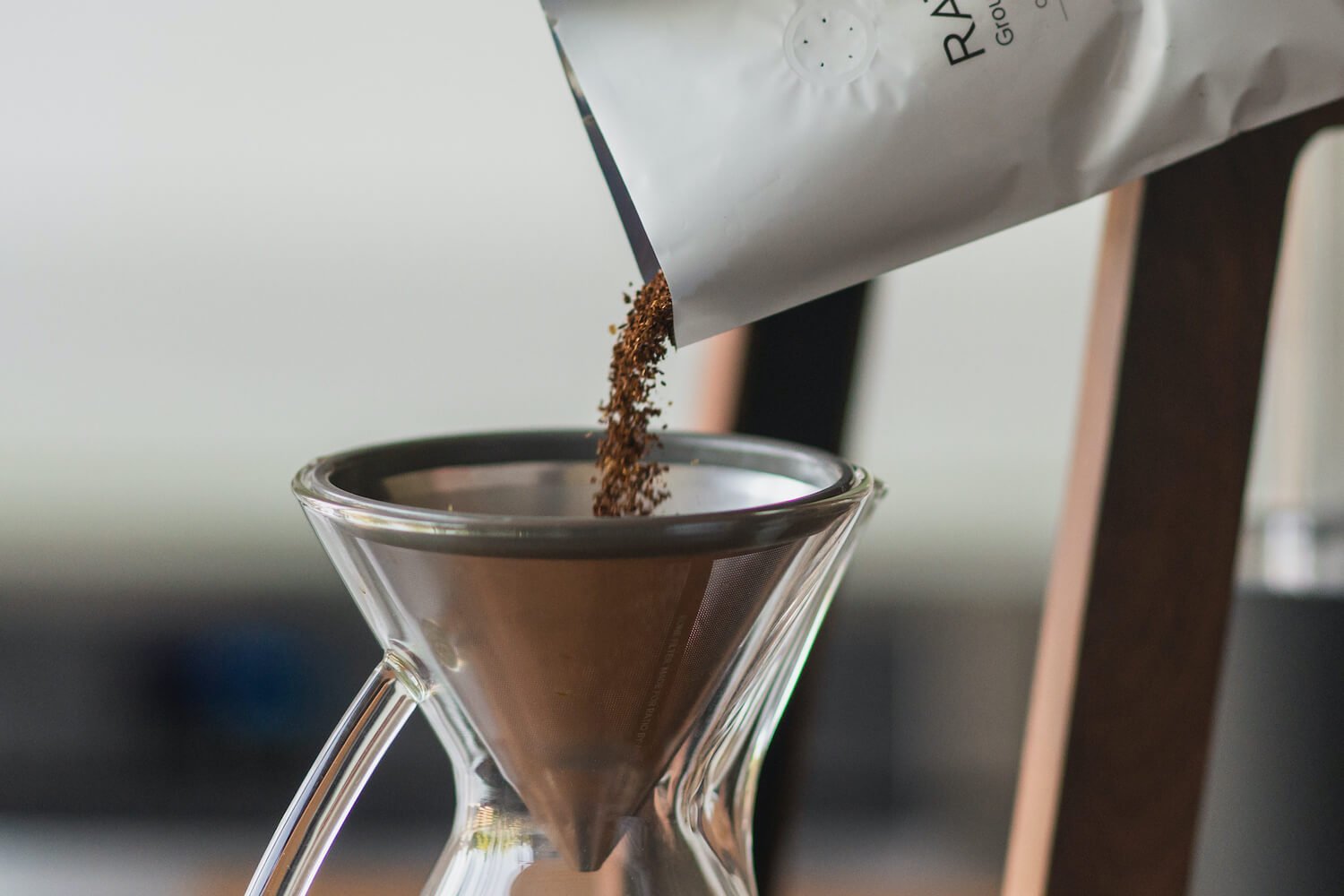 Precision Ground
Ground to within 2 microns (.0001 of an inch), this coffee is milled on a roller grinder to ensure the best possible tasting coffee.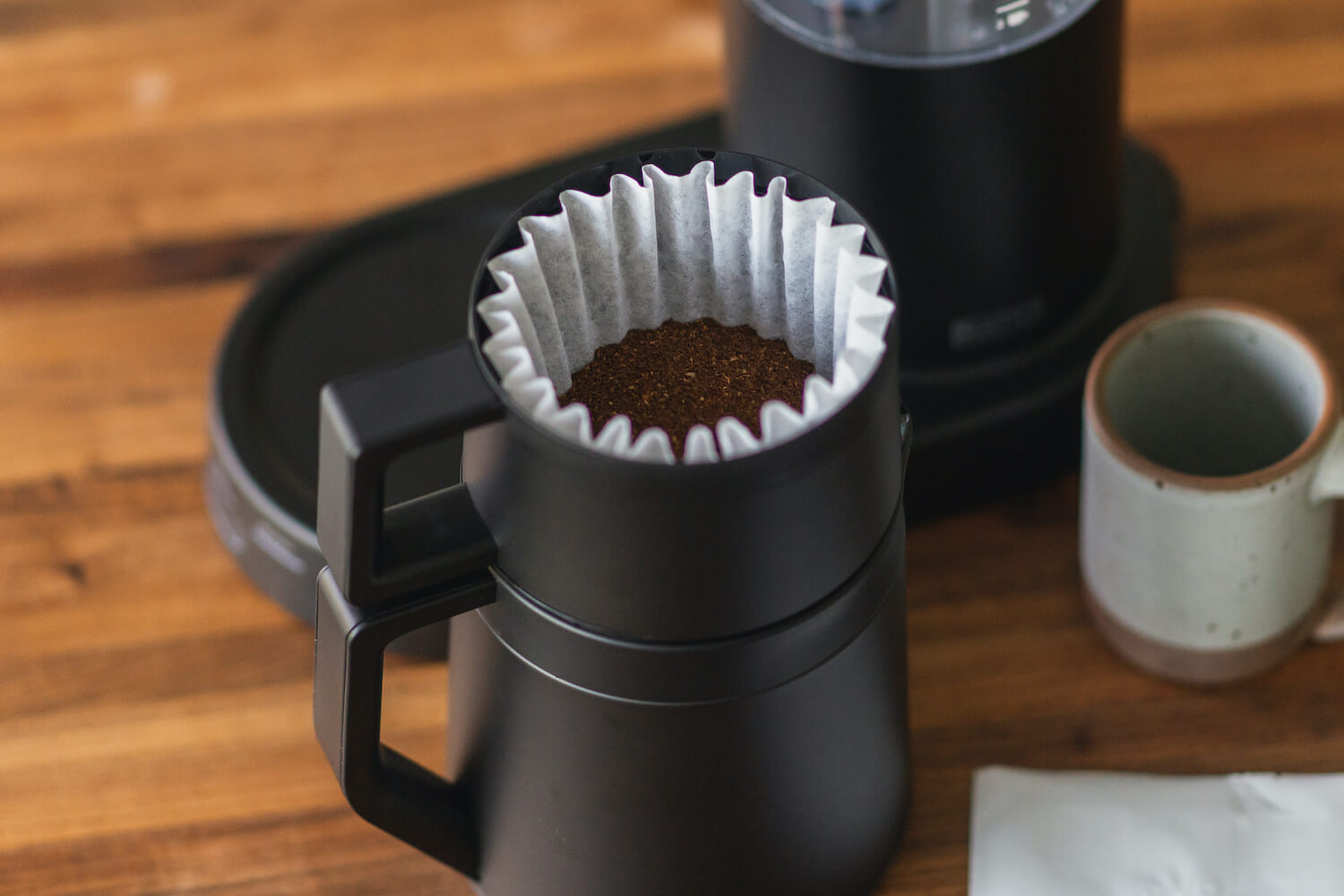 Just the Right Amount
Exactly 70 grams of coffee are in each packet, so you simply open and pour the entire packet into your filter of choice to make a full carafe of delicious coffee.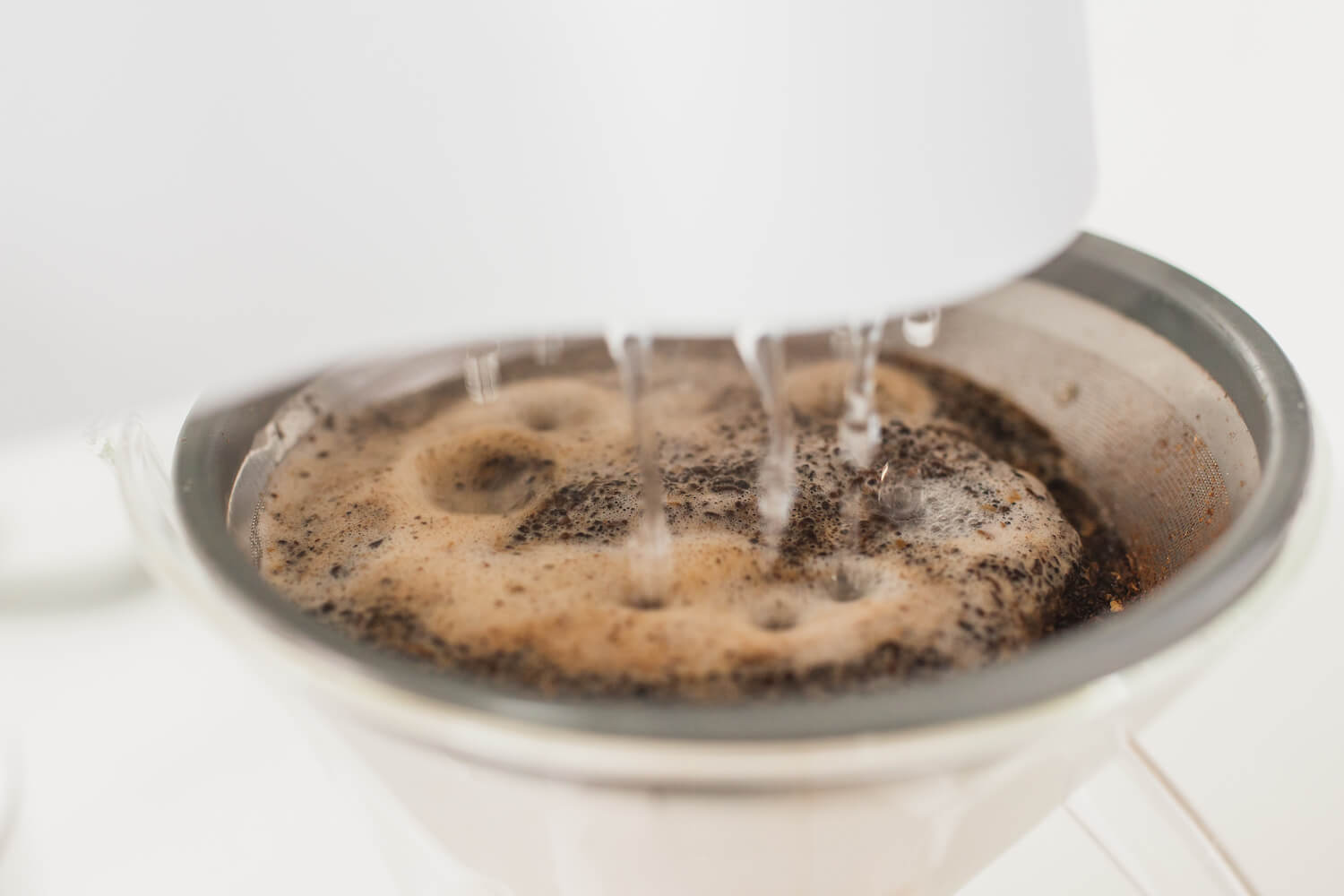 A Terrific Bloom
You will see this fresh coffee react instantly to hot water, blooming with all the aromatics that you love in coffee. Each packet includes a one-way valve for freshness.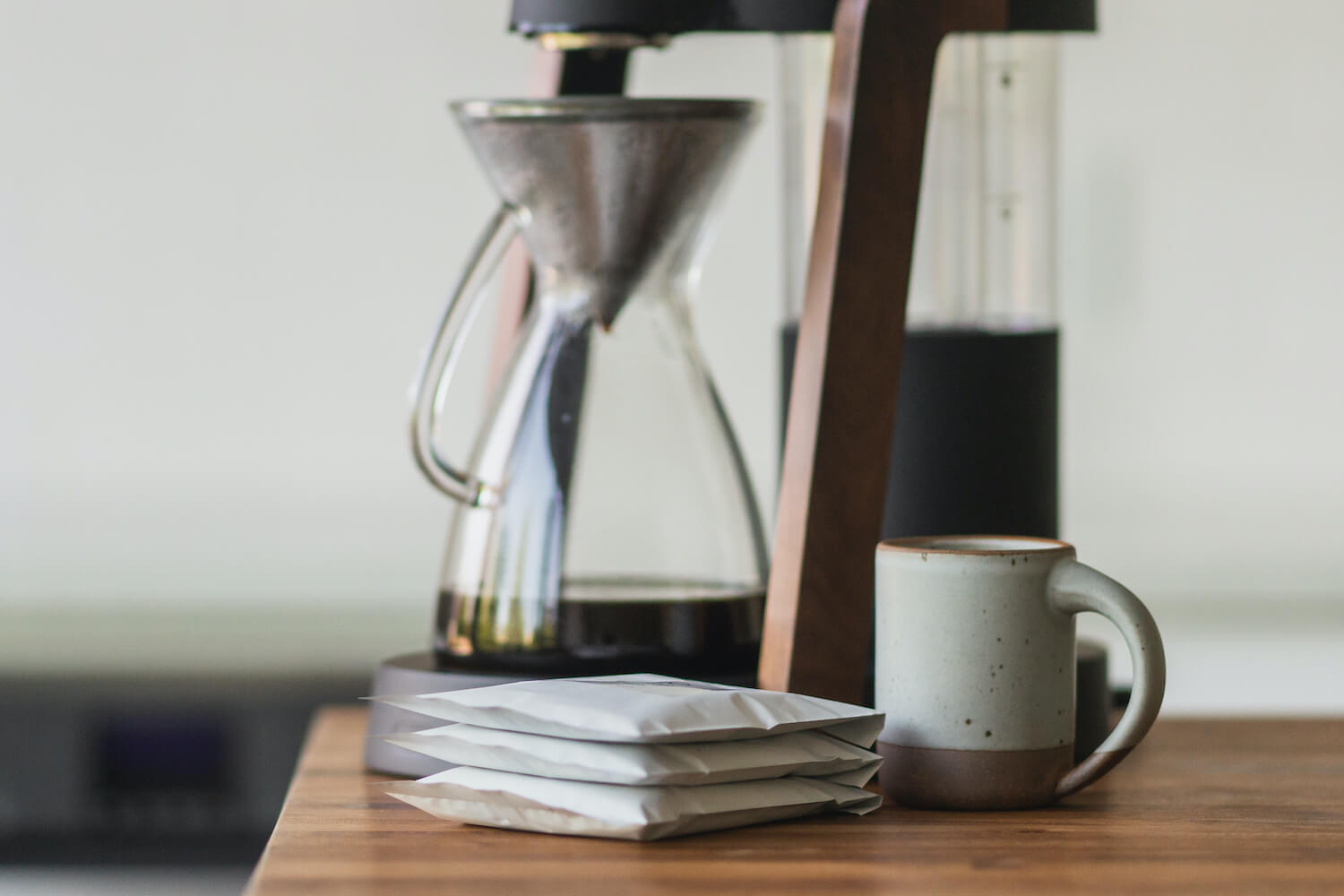 No Wasteful Packaging
Our packets ship in recyclable mailers, and soon the actual packets will be fully compostable. Say goodbye to throwing out huge amounts of harmful plastics found in typical pods and k-cups.
---
Details
Region: Chiapas, Mexico
Farm Cooperative: CABIOCHI (Cafetaleros de la Biodiversidad de Chiapas, which translates to, coffee farmers for the biodiversity of Chiapas!)
Altitude: 1300-1600 m.a.s.l.
Variety: Arabica EP
Process: Washed
Roast Level: Light-Medium
Coffee Type: Single Origin, Organic, Fair Trade
Flavor notes: Milk chocolate, nougat, cedar
Grind Size: Medium-coarse (appropriate for most automatic coffee makers)
Total Coffee Weight (5 packets): Approx. 12.3 ounces
---