Select your espresso companion.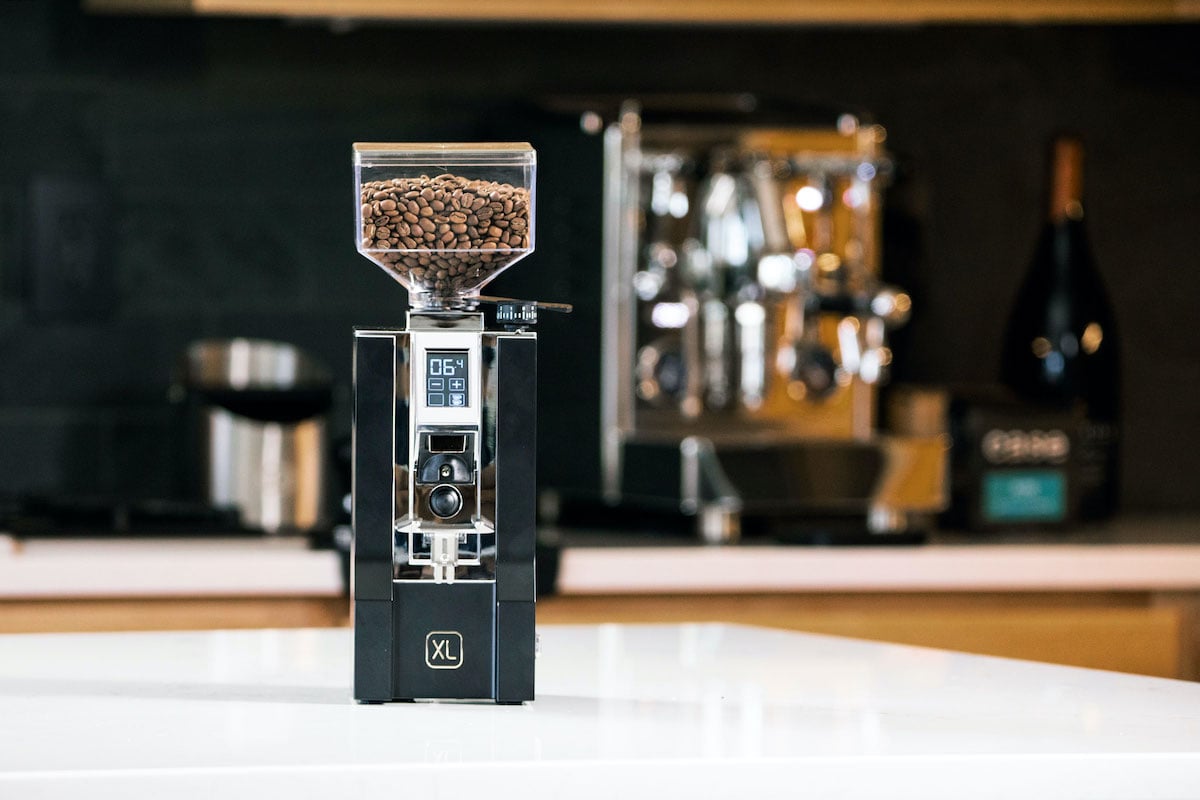 The consistency of the coffee shop in the comfort of your home.
You might miss the cafe atmosphere, but you won't need to make the trip for a delicious espresso. The Eureka Oro Mignon XL's micrometric stepless adjustments produce the reliable quality you've come to expect from your local shop.
Increased Accuracy.
Accurate grinds mean you know what you're getting at the end of the chute. The 65 mm flat steel burrs combined with timed dosing offer reliably repeatable processes.
Intuitive Functionality
The programmable touchscreen display makes it easy to dial in your favorite coffee and duplicate the results. An adjustment knob helps you fine tune your grinds.
Quiet Power.
The sturdy design you've come to expect from Eureka has an added bonus—quiet grinding that doesn't interrupt your peaceful morning.