---
3 Year Manufacturer Warranty
---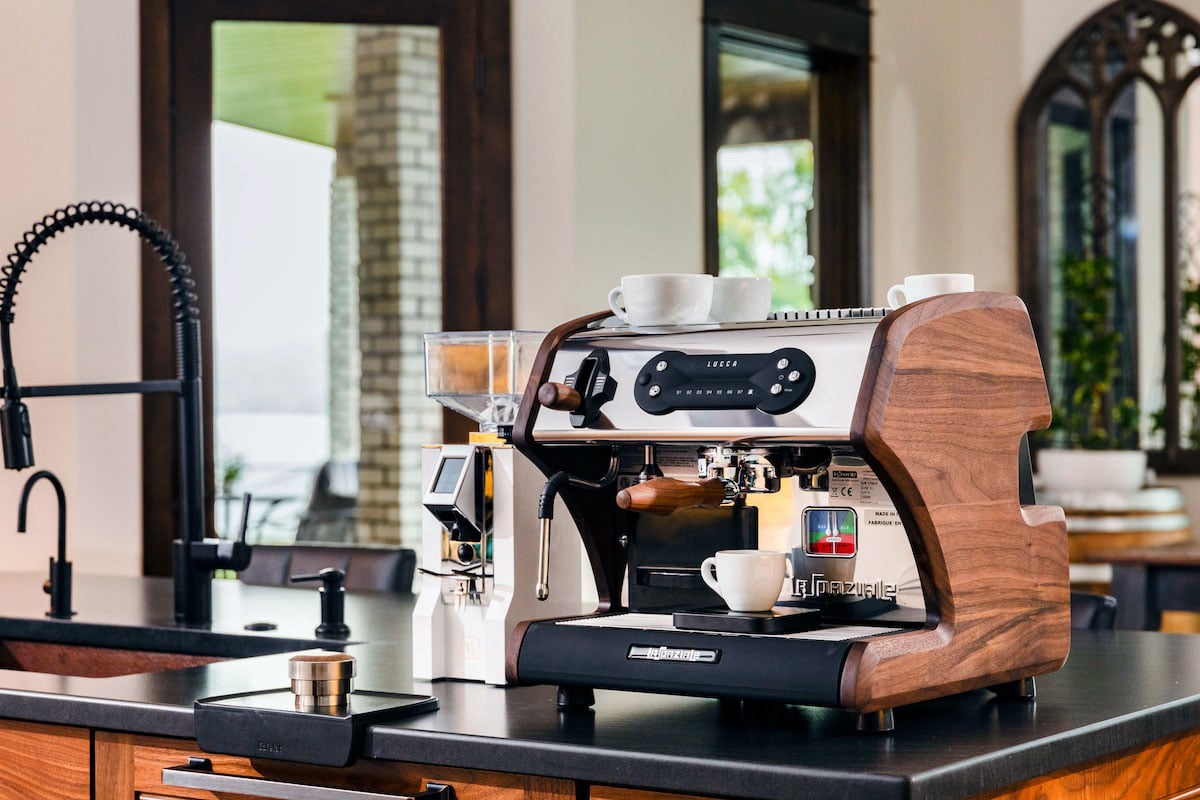 Commercial power with an intentional and beautiful design.
Bring the capabilities of your favorite cafe to your kitchen. There's no need to sacrifice capacity for style with the professional functionality of the LUCCA A53 Mini Espresso Machine.

Small Footprint.
Don't let the size fool you; this espresso machine has everything you need to make a great drink. And its compact size fits under most cabinets.
Robust Performance.
It's built for commercial use to cover your personal needs. The 0.45 L brew boiler and 1.2 L steam boiler provides plenty of fuel for your morning rituals.
Intuitive Functionality.
Volumetric dosing and touchpad controls allow you to dial in that perfect shot, every time. You don't need to be trained in a cafe to produce quality cups time and again.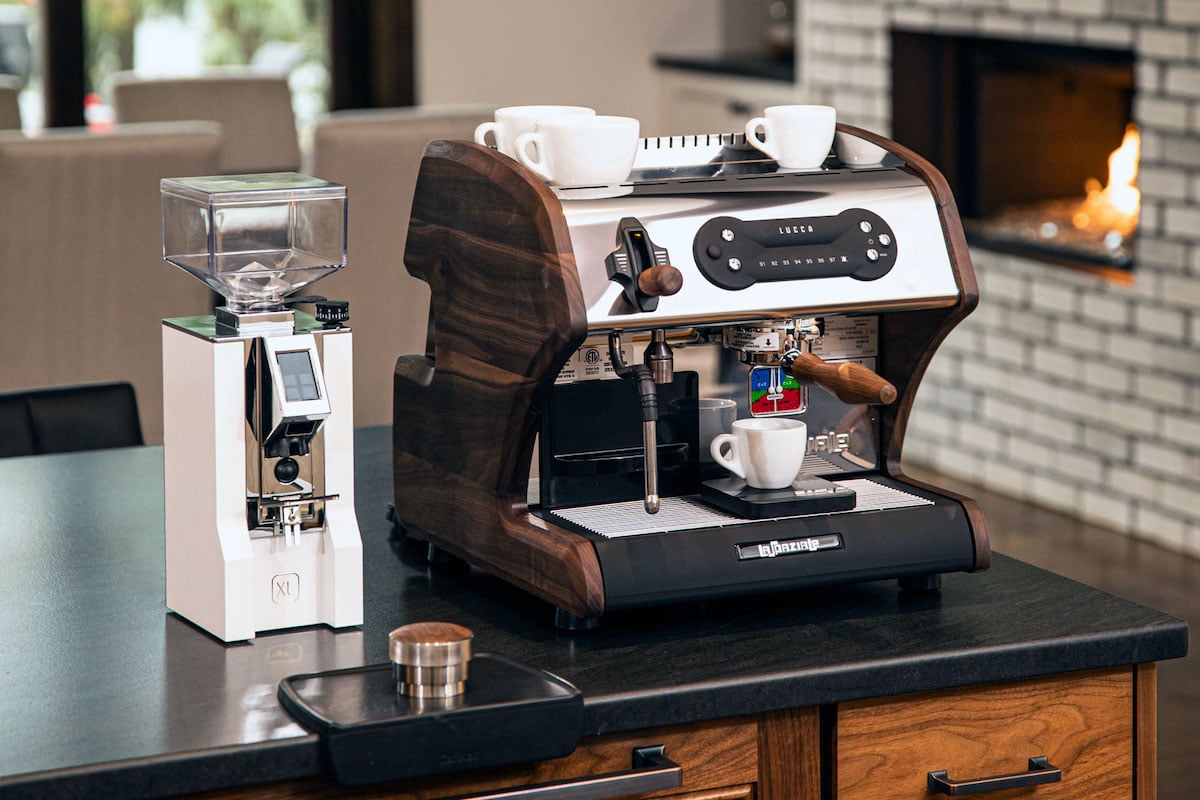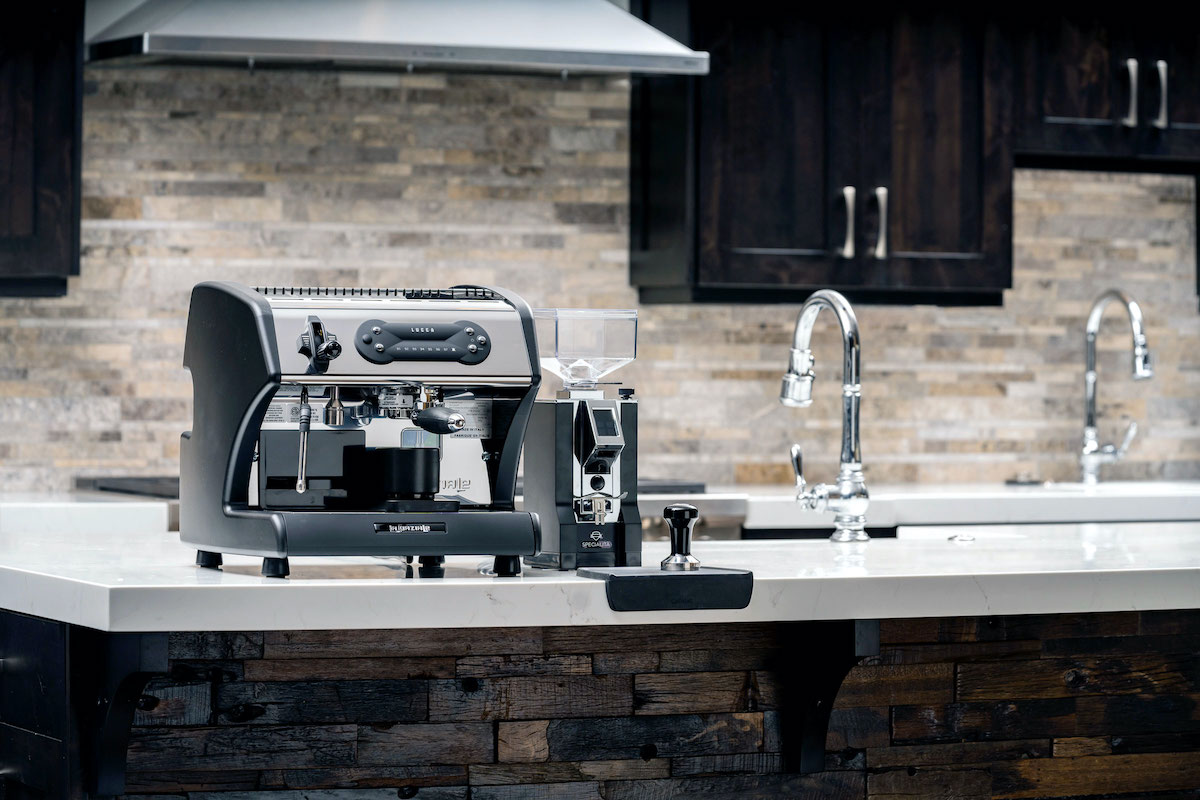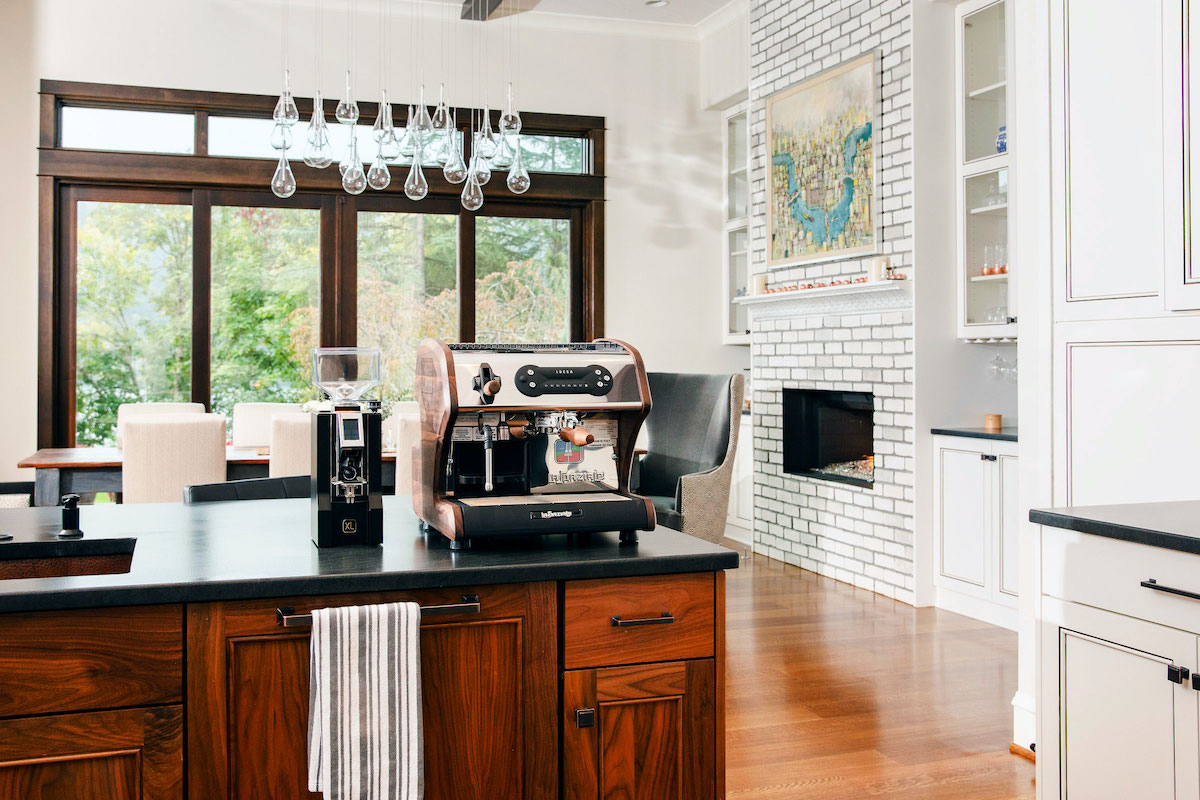 Home baristas don't like to sacrifice style or functionality, and with the LUCCA A53 Mini Espresso Machine, you won't need to. The Mini is designed to fit comfortably in your kitchen and allow room for an accompanying grinder
The subtle white LED and matte black interface of this machine makes it easy to pull consistently delicious shots, and the striking design makes it a delight to have on your countertop. The LUCCA A53 Mini Espresso Machine is available with handmade walnut panels and accents made here in Portland, Oregon, or opt for the standard matte black panels.
Features:
Volumetric dosing adjustable through touchpad
One degree group temperature adjustability indicated by LED display
Dual gauge displays pump pressure and steam boiler pressure
Swivel stainless steel steam arm
Steam tip with 4 smaller .9 mm holes
Brew boiler: Nickel plated brass, .45L
Steam boiler: Nickel plated brass, 1.2L
Reservoir: 2.4L, BPA Free
ETL certified for commercial use
Max Wattage: Plug Type: 20 amp (comes with standard 15 amp converter)
Water Reservoir:
Reservoir or Plumbed: Reservoir
Capacity: 2.4 L / 81 oz
Material: BPA free plastic
Removable: Yes
Low Water Shutoff: Yes
Housing:
Material: Stainless steel (Black plastic side panels, or optional wood)
Drip Tray: Matte black plastic
Drip Tray Cover: Stainless steel
Drip Tray Capacity: 1.6 L / 54 oz
Drainable Drip Tray: Yes, with optional drain kit
Pump:
Pump Type: Vibratory
Recommended Brew Pressure: 9 bar
Adjustable Brew Pressure: Yes
Steam Wand:
Material: Stainless steel
No Burn (Insulated): No
Wand Movement: Articulating, full rotation
Steam Tip Holes: 4
Optional Steam Tips: Yes
Portafilters & Tampers:
Materials: Chrome plated brass body with plastic handle
Type: Commercial 53mm (deeper baskets hold as much as 58mm equivalents)
Portafilters Included: 2 (spouted and bottomless)
Baskets Included: Double basket holds up to 18 grams, triple basket holds up to 22 grams, and backflush disk for cleaning
Tamper Included: Yes
Cup warming tray:
Material: Stainless steel
Group head:
Type: Semi-saturated, electronic solenoid activated
Maintenance: Urnex Biocaf or Cafiza backflush detergent
Boilers:
Material: Nickel plated brass
Brew Boiler Size: 0.45 L / 15.2 oz
Steam Boiler Size: 1.2 L / 40.6 oz
Brew Boiler Power: 800 W
Steam Boiler Power: 1250 W
Boilers Automatically Fill: Yes
Insulated: No
Heating Element Access: Steam boiler element accessible from top, brew boiler accessible horizontally
Dimensions
Height
15.25 inches
Width
16.5 inches
Depth
16.5 inches
Weight
62 lbs
Temperature: Digital temperature control
Brew Temperature Adjustment: Individual degree, Celsius
Steam Boiler Adjustment: Individual degree, Celsius
Display Type: Light up numerical display (numbers blink to indicate heating)
Display Can Be Disabled: No
Integrated Shot Timer: No
Built-In On/Off Timer: No
Display Cleaning Reminder: No
Pre-Infusion: With optional pre-infusion chamber
Flow Profiling: No
Volumetric Dosing: Yes
Pressure Gauges: 2, pump pressure and steam boiler pressure
Free barista class
Stainless steel tamper
Double spouted portafilter
Bottomless portafilter
Double basket (18g)
Triple basket (20g)
Blind basket
15 amp converter cord
Cleaning brush
3-year parts and labor warranty provided by Clive Coffee (1-year for commercial use)
1-year warranty against manufacturer defects for wood panels