---
---
Deliciously simulated pour over.
The Ratio Eight coffee maker simulates a skilled barista pour over, precisely metering the water flow during both the bloom and brew phases. All the taste without the work.
Seamless
One button operation.
Simplify your coffee routine to the touch of a button. The Ratio Eight's Bloom, Brew, and Ready phases run in sequence, delivering a perfect (and easy) cup of coffee every time.
Hand-Assembled
Made with premium materials.
We believe quality design deserves the best materials. That's why we built the Ratio Eight with precision-machined aluminum, borosilicate glass, and a selection of premium hardwoods.
Top Tier
Stainless steel shower head.
A die-cast aluminum element heats water to an ideal extraction temperature. The water flows through a stainless steel shower head designed for even distribution over the grounds.
Engineered for extraordinary coffee.
Ratio is smarter than your average coffee maker. Beneath the exterior is precise brewing science, automated. Ratio is equipped with a powerful heating element. Where lesser machines struggle to maintain the optimum temperature – brewing either too hot or too cold – Ratio delivers water at or near the optimum temperature of 200 degrees.
Gathering feedback from champion baristas and our customer base, we have developed a machine that emulates a manual pour-over, fine-tuned to provide a sweet cup that lacks bitterness.
Hot water poured over fresh roasted coffee causes a bubbly interaction called a "bloom." The control board of Ratio applies a bloom cycle that allows the bloom to settle down before delivering the rest of the hot water. The result? More evenly extracted grounds and a more amazing cup of coffee.
The finest materials.
There are coffee machines that make great coffee and there are coffee machines that look great. Ratio is the first coffee machine that is truly both, combining form and function.
The materials chosen for the Ratio machine juxtapose the precision of high-tech with the irregularity of natural finishes. Precision die-cast aluminum bases with premium coatings are contrasted with figured hardwood.
Designed in Portland, Oregon, every Ratio machine is meticulously assembled by hand. While common appliances often have a built-in obsolescence and a life span of maybe 2-3 years, Ratio is designed to last.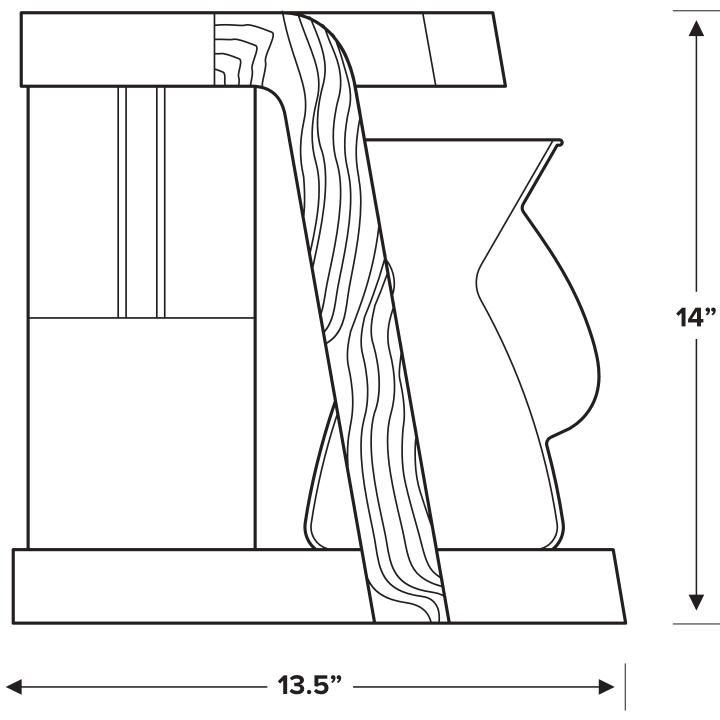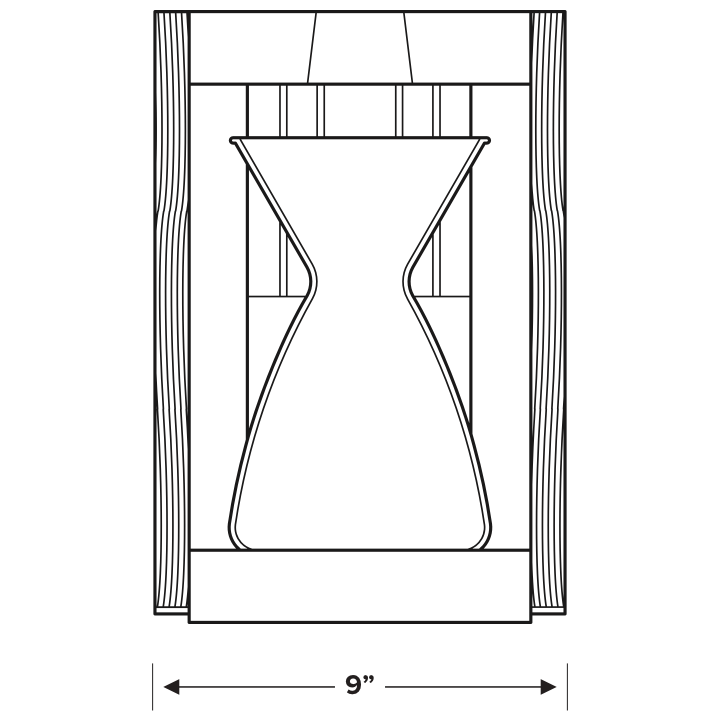 Weight: 12 lbs
Electric: 230 volt heating element
Capacity: Brews up to 40 oz (eight 5oz cups)
Handblown borosilicate Glass Carafe
Silicone Heat Lid
Ratio Microfiber Towel
Chemex Paper Filters - 4 sample filters
Operation guide
Removable power cord
Watch the Ratio Eight unboxing video to see each item in the box.