---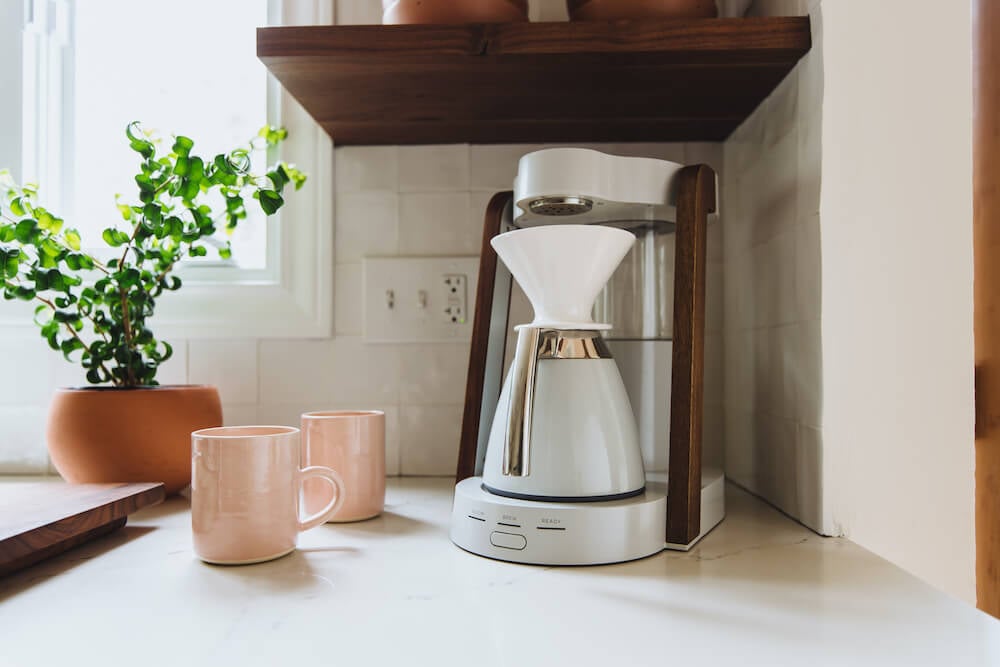 The Ratio Eight's new best friend.
The Eight Thermal Carafe, an optional replacement of the glass carafe, extends the best ritual of the morning.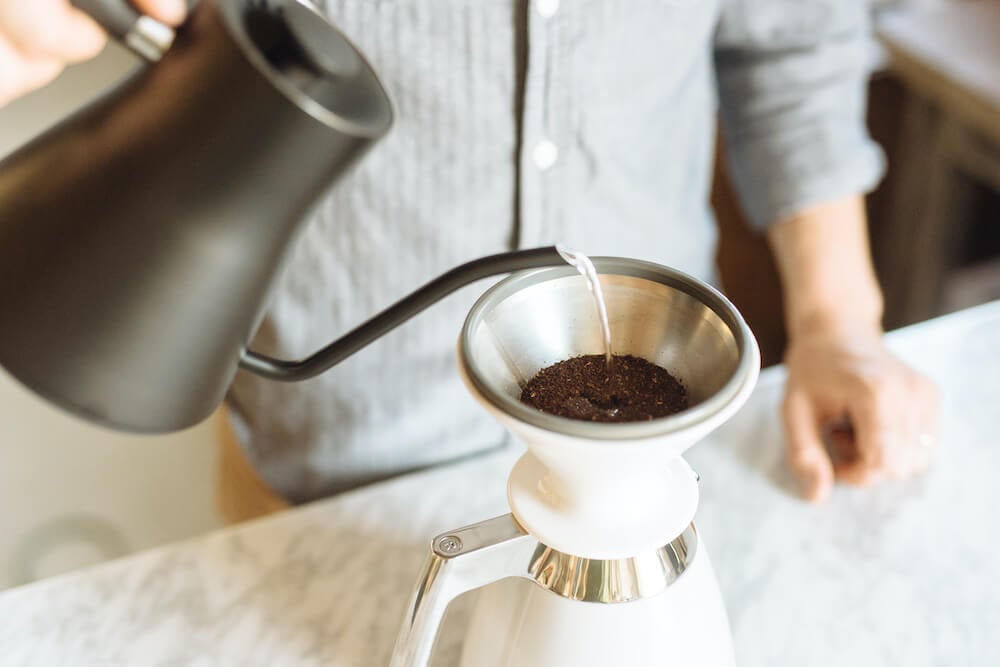 Thermal pour over.
The Eight Thermal Carafe works all by itself, too, as a thermal vessel for pour over coffee, sized to fit the Ratio Dripper, Hario V60, and Kalita Wave.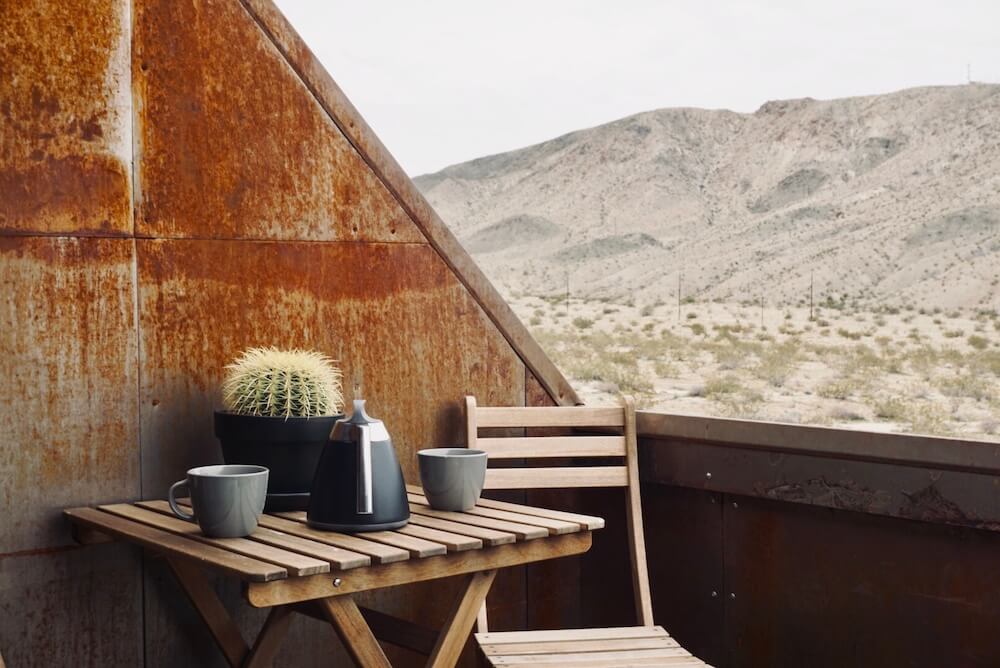 Rugged and outdoorsy.
The cast stainless top and metal walls withstand all sorts of bumps, so you can bring your coffee wherever you are. The polymer base protects all surfaces from scratches.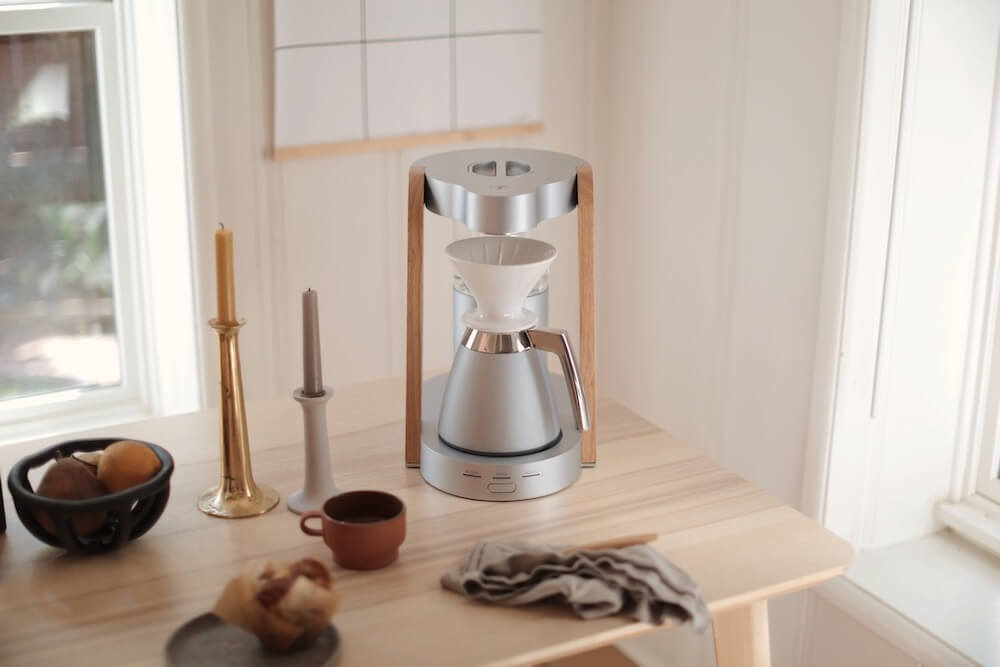 Carafe is the new black.
Be it in a 100-year-old barn or a postmodern condo, the Eight Thermal Carafe blends in seamlessly.
---
Overview
Ratio's Thermal Carafe is designed for use with the Ratio Eight and Ratio Six coffee machines, but also functions as a stand alone thermal serving device for coffee or tea, and as a manual pour over vessel with a matching ceramic cone. It holds 40 ounces, or 1.25 liters.

The Ratio Thermal Carafe combines function, elegance, and durability. The double wall carafe body will keep your coffee hot for up to 90 minutes after brewing. The 304 stainless steel handle and 18/8 stainless steel dewar body are resistant to corrosive coffee acids and oils.
The counterweighted handle makes pouring feel natural and well-balanced. The precision pouring spout directs the coffee right into your cup, without any drips or dribbles down the side of the carafe.
The Ratio Dripper is designed to rest on top of the carafe. The sturdy porcelain walls help to maintain temperature stability, and include ridges to keep the coffee filter from sticking to the side of the dripper. The dripper is designed to be used with Chemex filters or the Ratio Kone by Able.
What's Included
Ratio Eight Thermal Carafe
Ratio Eight Dripper
Ratio Heat Lid
Details
Materials
Spout and handle: 304 cast stainless steel
Carafe body: 18/8 double wall stainless steel
Lid: FDA-approved food-grade silicone
Bottom: Engineered copolymer
Dimensions & Capacity
Height without lid: 5.9" / 150mm
Height with lid: 7.1" / 181mm
Width including handle: 7.9" / 201mm
Width of the circular area that supports the dripper: 2.75" (will work with Ratio Dripper, Hario V60, and Kalita Wave)
Weight when empty: 2.5 lbs / 1.1kg
Weight when full: 5 lbs / 2.2kg
Will hold 8 x 5oz cups (40oz total) which is a full batch from the Ratio Eight and Ratio Six.
Compatability
---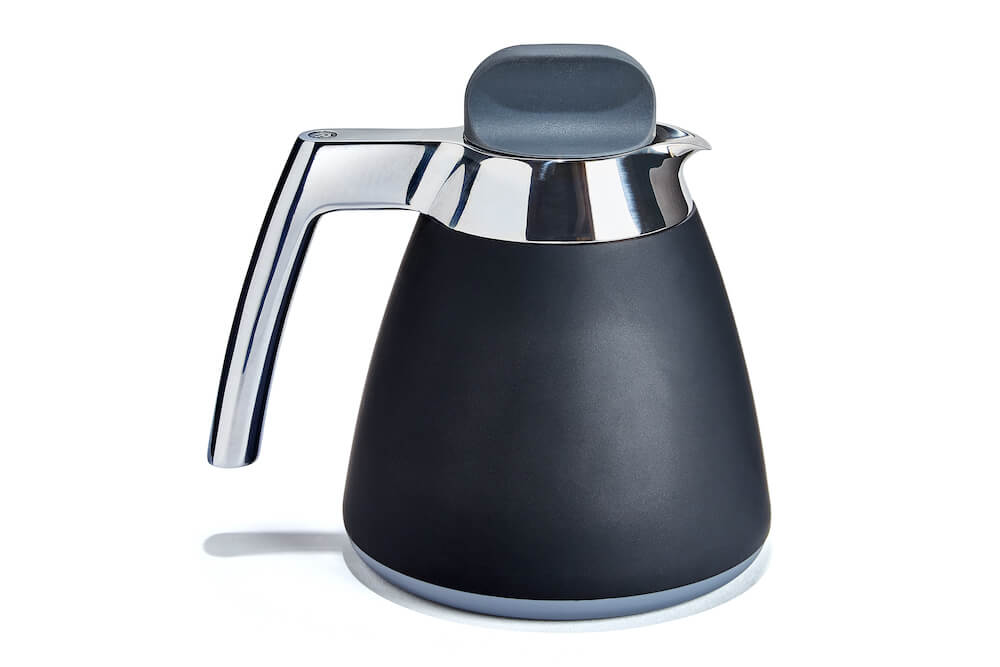 Stay hot.
The Eight Thermal Carafe is built of double wall stainless steel to keep your coffee hot for at least 90 minutes. The silicone polymer lid helps retain heat, and is easy to put in place or remove.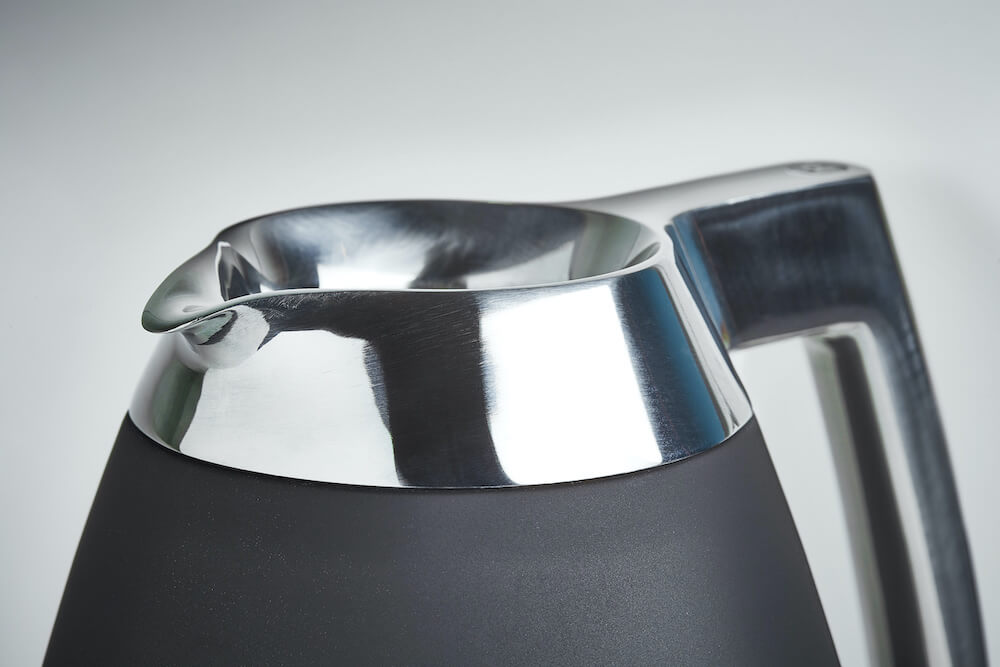 Precision pour spout.
A formed spout will direct the hot coffee directly into your coffee mug, without dripping down the side.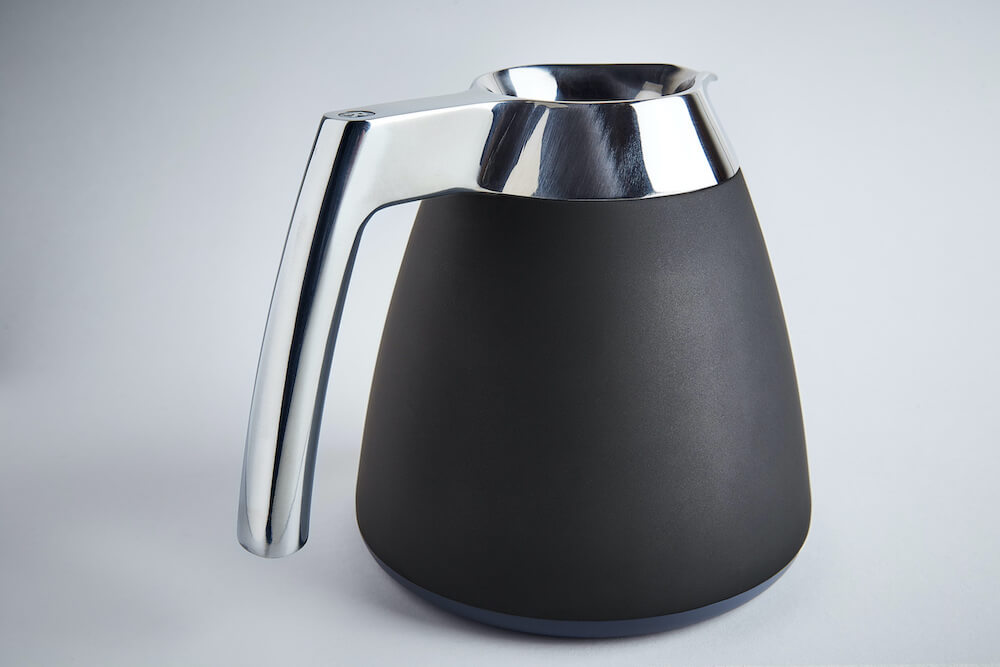 Comfort handle.
The cast stainless handle is surfaced for a comfortable grip as you pour your coffee.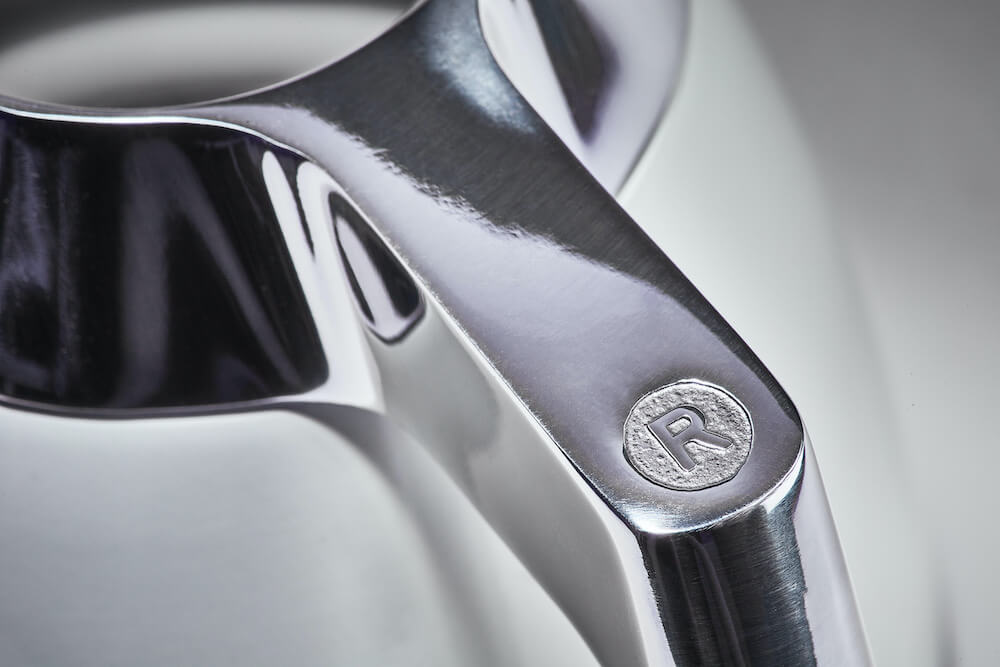 An iconic serving carafe.
The cast Ratio logo on the handle will signify to all who touch it that their coffee was brewed with great care.
---