Ratio Glass Carafe & Kone Filter
$74.50 Regular price $84.50 Save $10
Our glass carafe and Kone filter are the perfect combination to enhance your Ratio Six routine. The Kone's precision-etched holes are the ideal match for the larger batches that are possible on the Ratio Six, and the glass carafe is both functional and beautiful. The high quality stainless filter of the Kone lets a bit more of the coffee oils through than a paper filter, producing a rich cup of coffee that is more like a french press but without any sediment on the bottom. 
---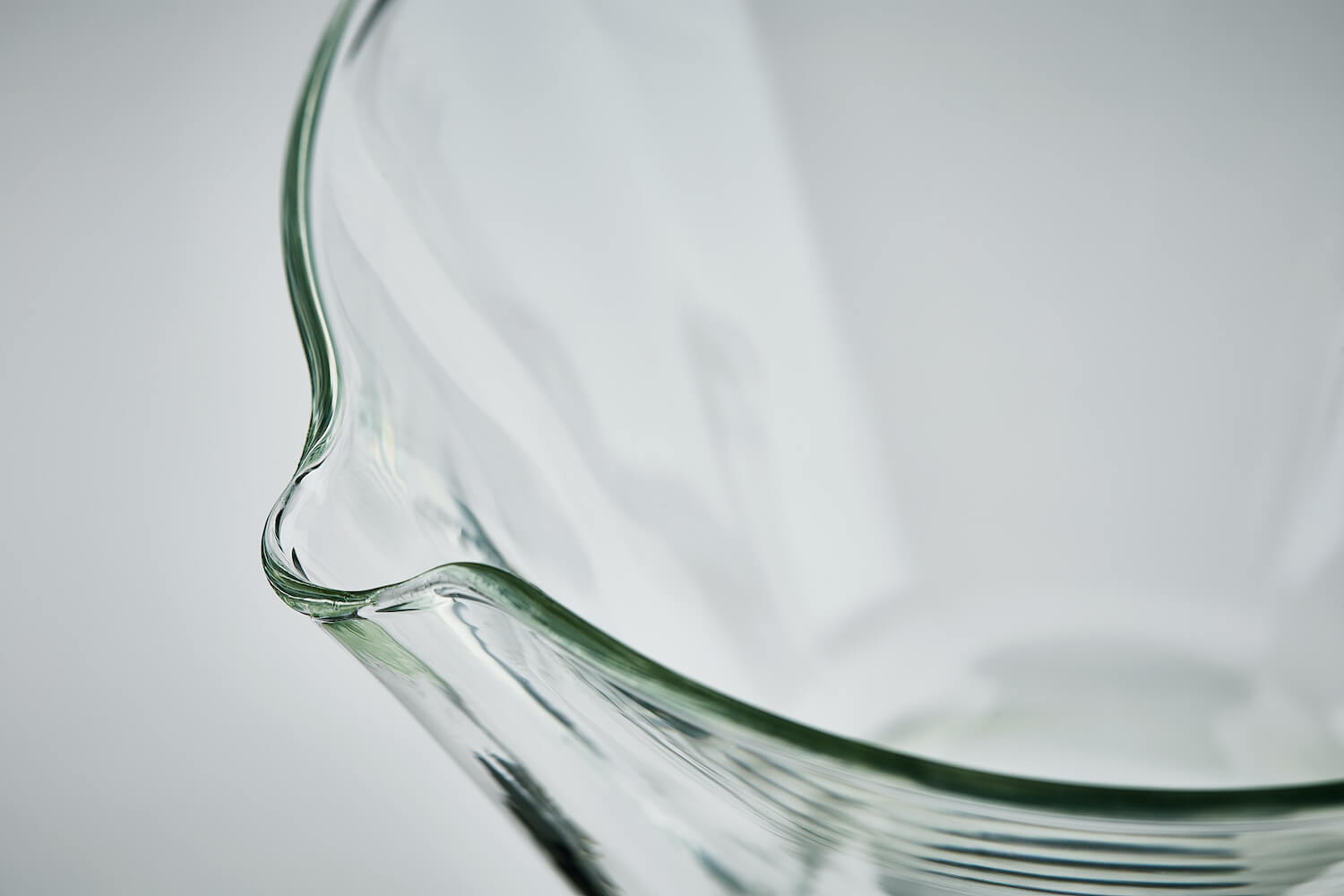 Precision pour spout.
The glass carafe's pour channel will direct your coffee directly into your mug, without drips or dribbles. The carafe is handblown by skilled glass artisans. Each carafe is made one at a time.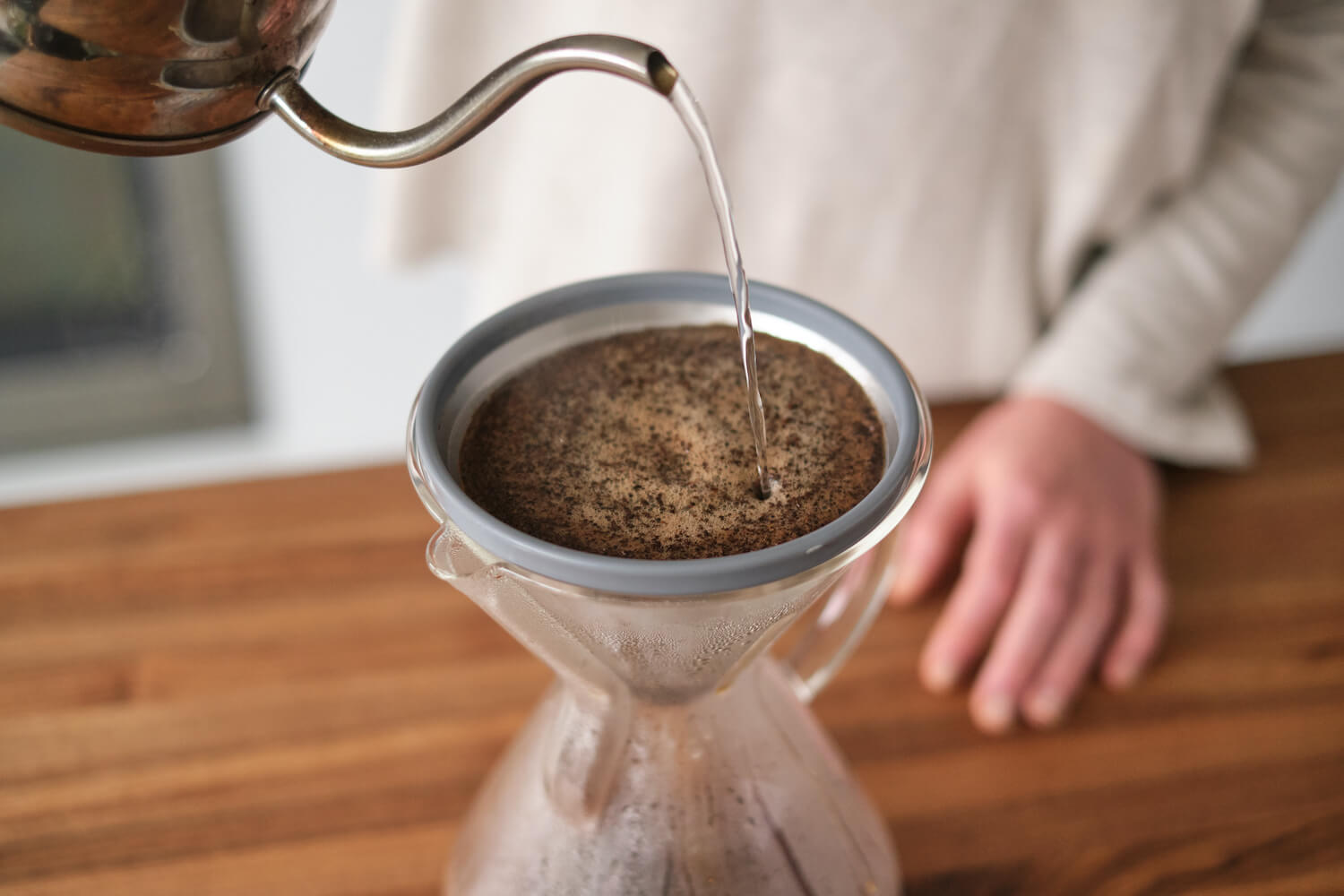 Improved extraction.
The Kone's design features square-to-round holes, graduated-density hole pattern, and a polished mirror finish. This combination improves water flow and keeps sediment from passing through the filter for better extraction and more consistent flavor.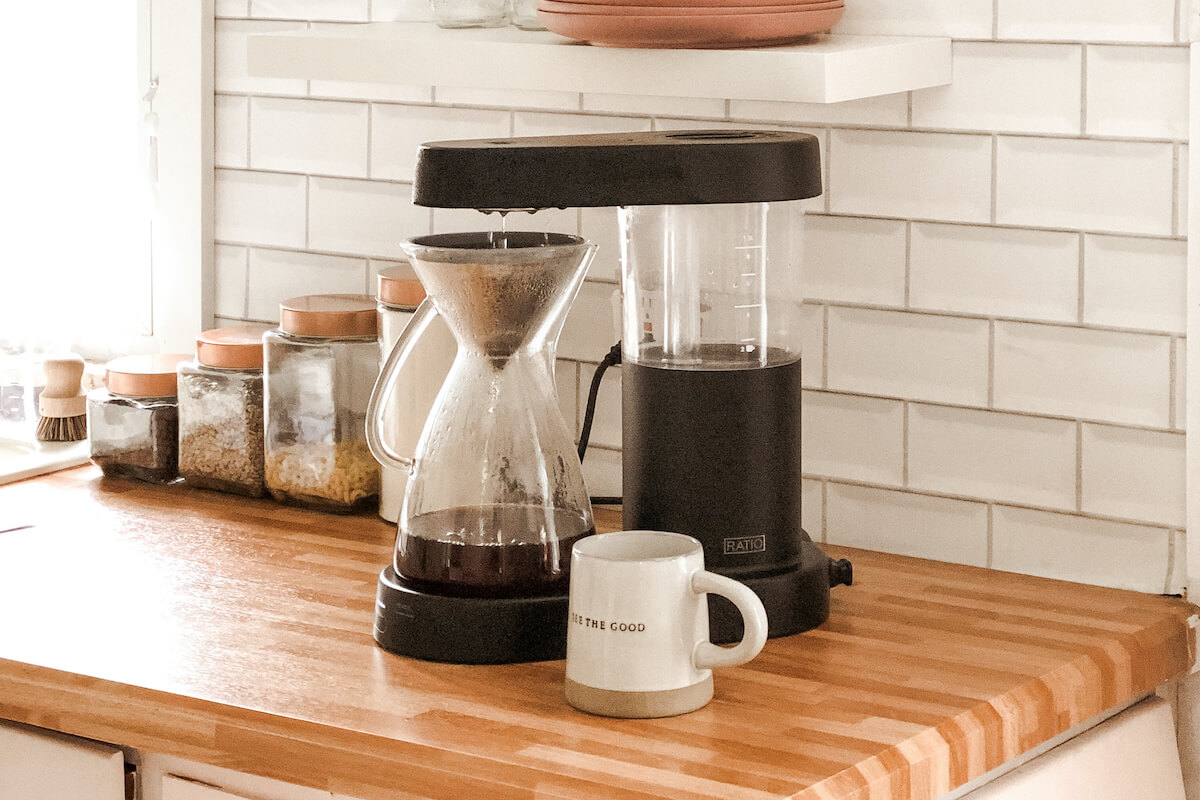 Perfect for pour over.
The Kone is used and loved by both coffee professionals and enthusiasts alike. Its forgiving design makes brewing pourover approachable whether you're making a single cup or a larger batch.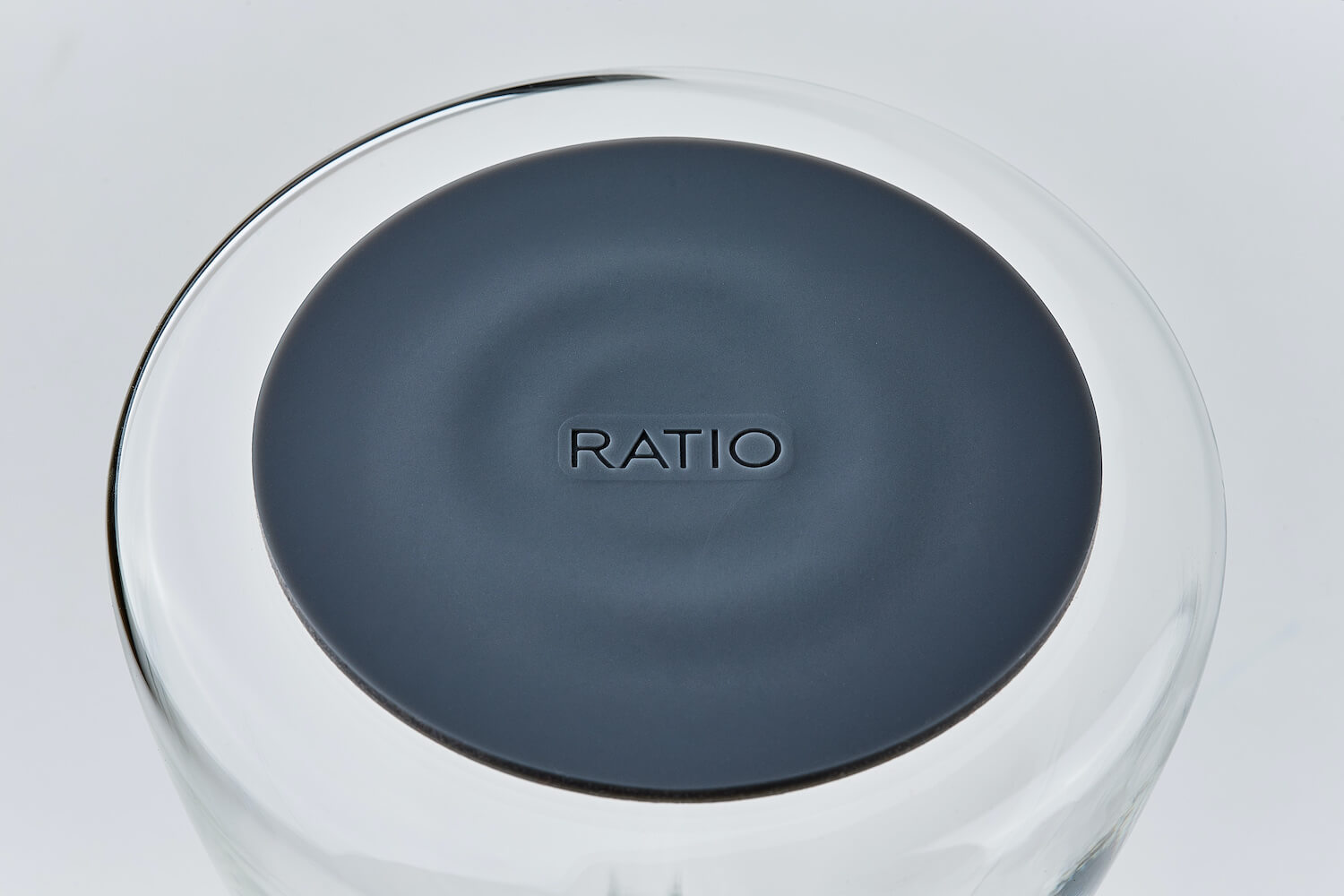 A soft landing.
The carafe features a silicone base with a magnetic activator to engage Ratio Eight, giving a gentle pad to protect your tabletop.
---