---
---
Perfect for pour over.
The Kone is loved by both coffee professionals and enthusiasts alike. Its forgiving design makes brewing pourover approachable whether you're making a single cup or a larger batch.
Precision pour spout.
The glass carafe's pour channel will direct your coffee directly into your mug, without drips or dribbles. The carafe is handblown by skilled glass artisans. Each carafe is made one at a time.
Improved extraction.
The Kone's design features square-to-round holes, graduated-density hole pattern, and a polished mirror finish. This combination improves water flow and keeps sediment from passing through the filter for better extraction and more consistent flavor.
A soft landing.
The carafe features a silicone base with a magnetic activator to engage Ratio Eight, giving a gentle pad to protect your tabletop.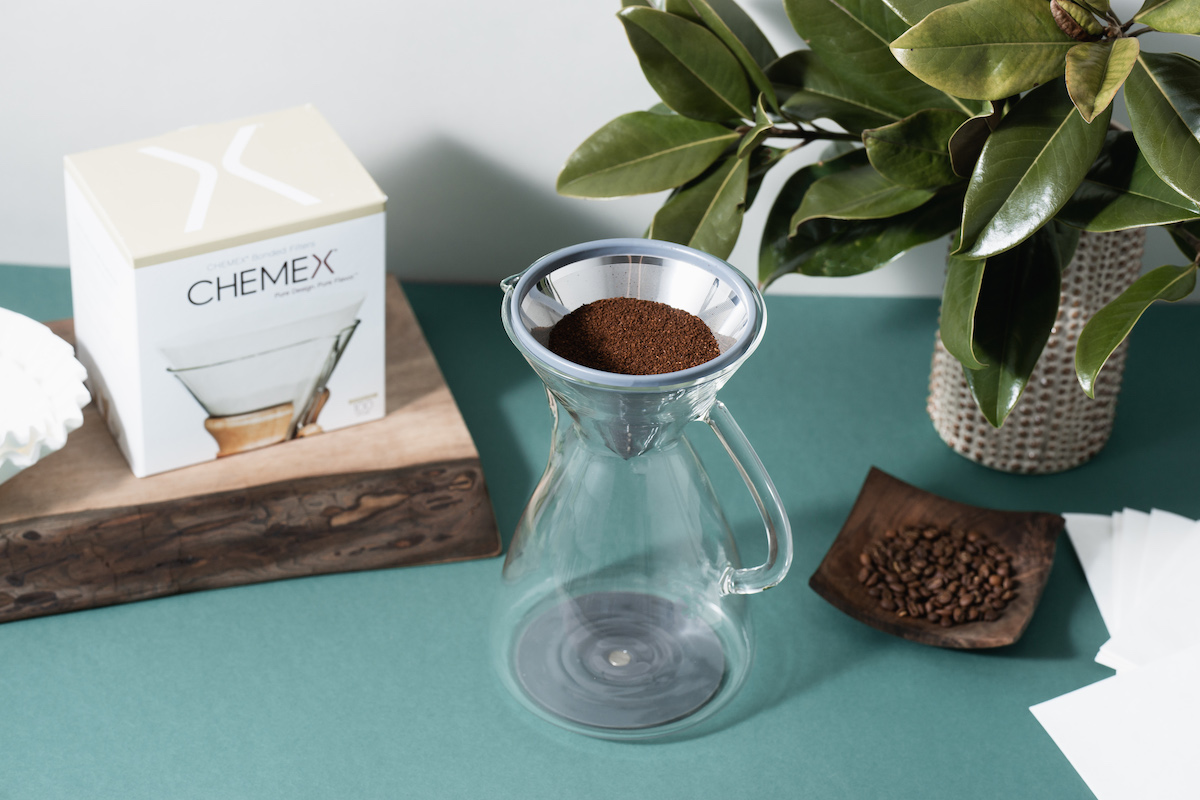 Materials
Carafe body: Hand blown boroscilicate glass
Lid: FDA-approved food-grade silicone
Dimensions
Height: 9.5" / 241.3mm
Width: 6" / 152.4mm
Width including handle: 7" / 177.8mm
Kone diameter: 5 1/8" / 130.175mm
Kone height: 4" / 101.6mm
Compatibility
Designed to work with the Ratio Eight.